Full 6 Axis Robotic Machining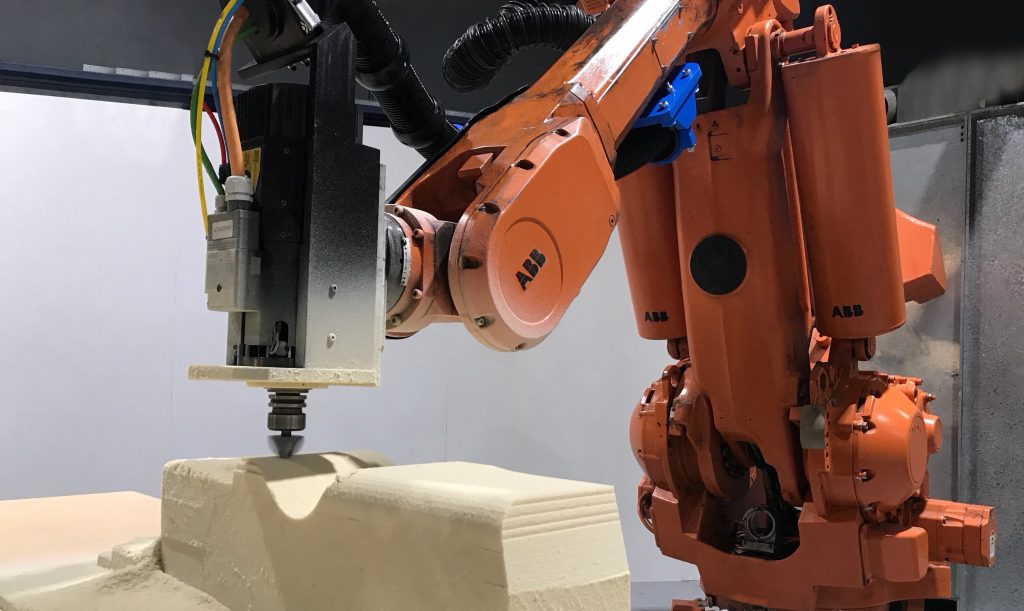 Joseph's Workshop has full 6 Axis capabilities. This is one of our larger Robots carving a rapid prototype for a customer. We continue to invest in state of the art manufacturing processes to meet the increased complexity requirements of our customers. And... we really enjoy playing with new toys.
Robotic automation and machining allows us to produce high quality pieces, large volumes, complex shapes in an array of materials.
The generous working envelope of our robots also lends itself to large sculptural pieces and public artworks.