Large Capacity, Fine Detail
This project is one of the centre pieces for the Melbourne Museums Children's Gallery. After CNC routing the panels, each panel was individually laser etched. The etching and routing had to be within 0.5mm tolerance as it is an interactive, electronic display.
Small accents add value to your product
Laser etching logos, words or images can add value to your product. This etching is typical of the quality you would expect on a substrate such as bamboo.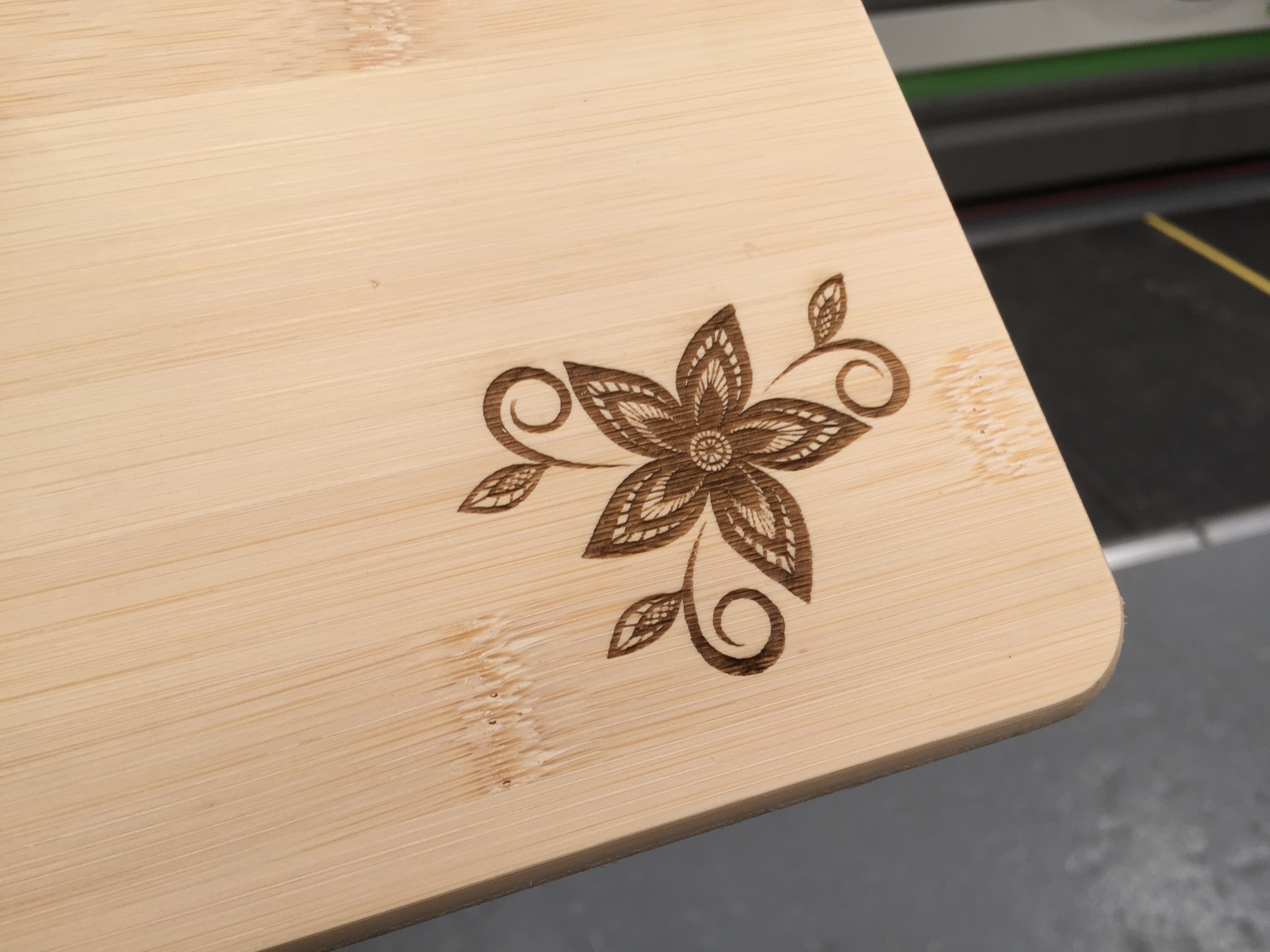 Large Format Etching
Wall cladding, large signage and artworks are amongst the possibilities that open up with a 2.4m x 2.6m laser bed.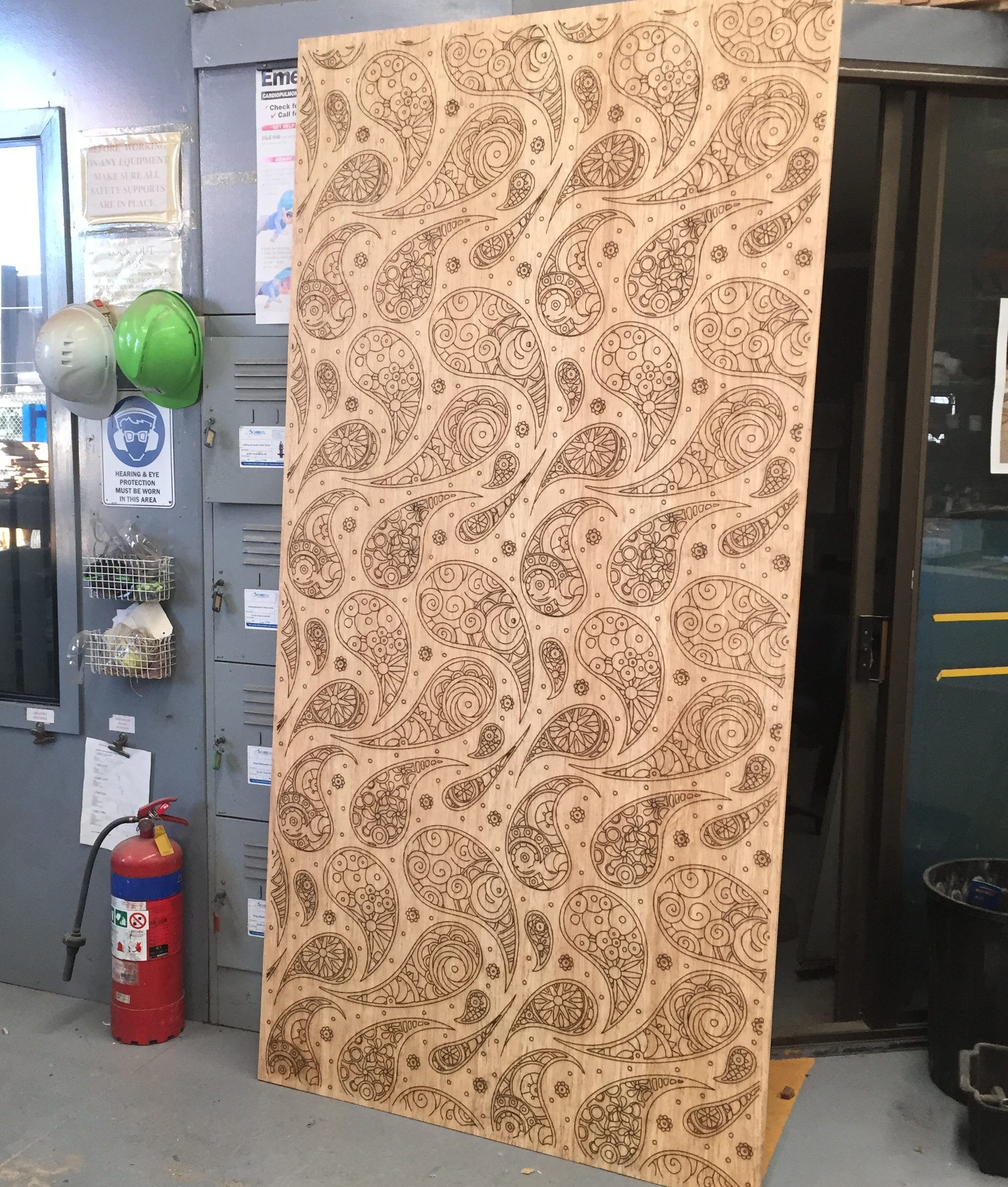 Heavy & Cumbersome Geometry
Thick sections such as these posts are not a problem with our laser system. These posts weighed over 100kg each.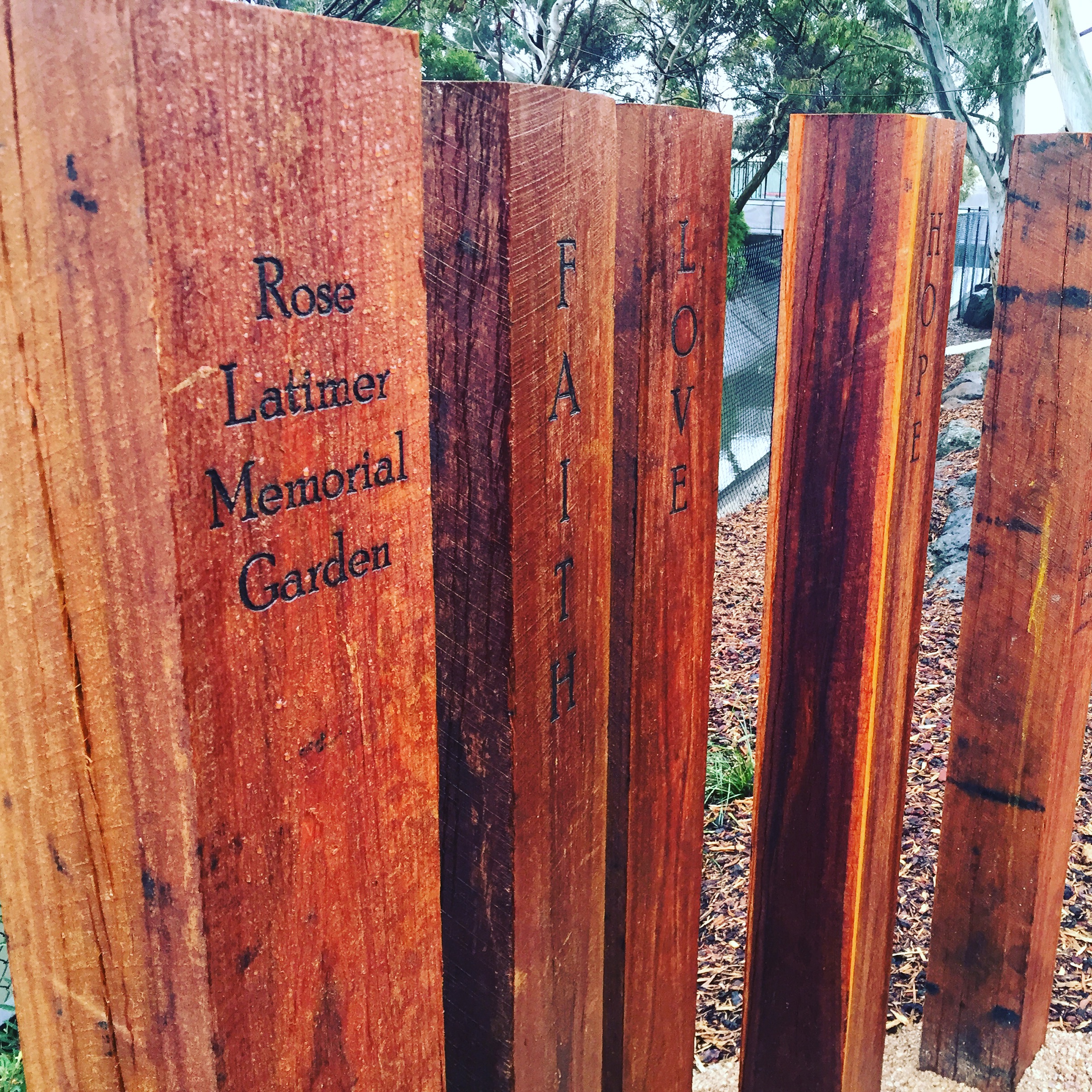 Delicate Etching
Etching on delicate cotton for the fashion industry.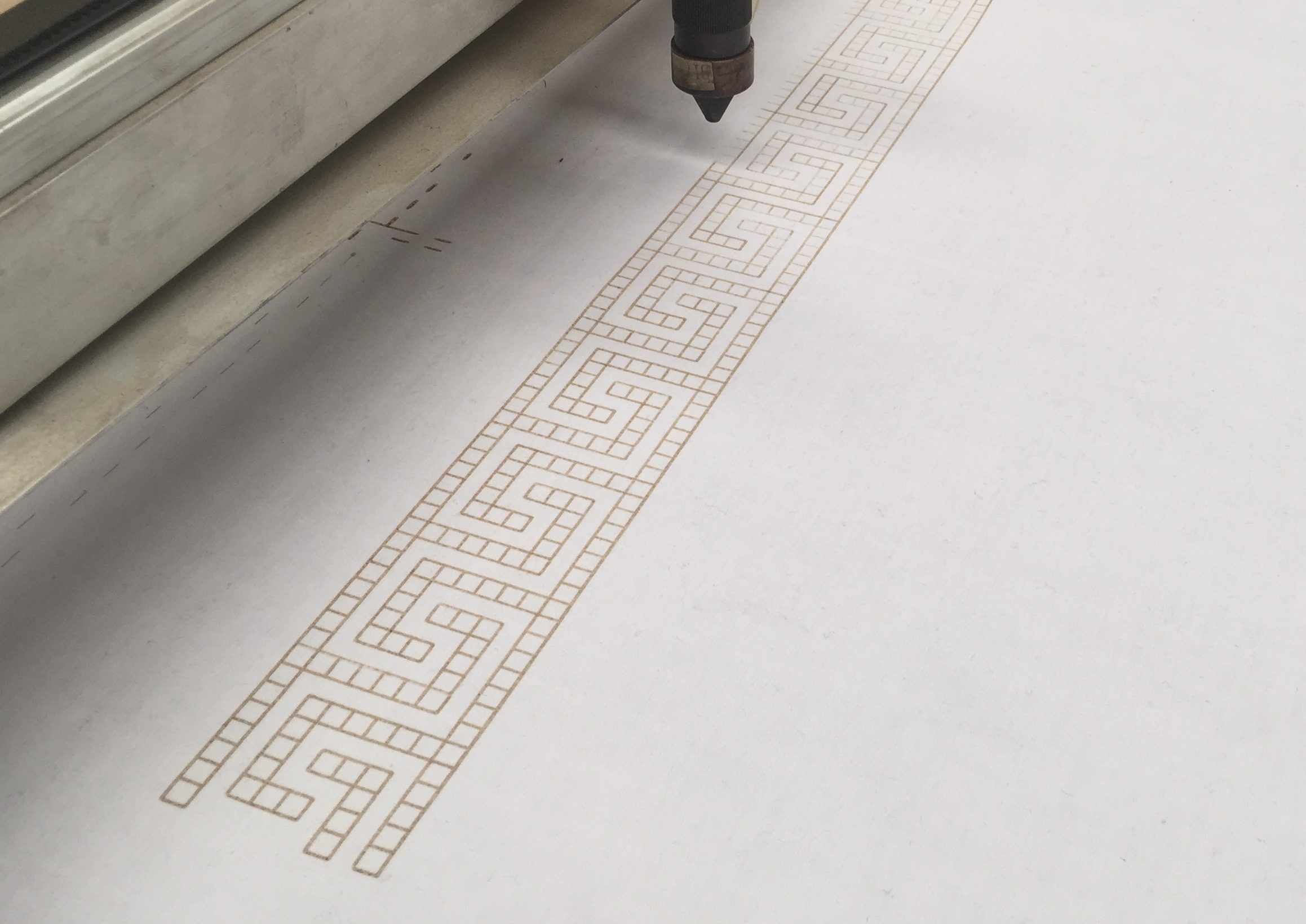 High Quality Finishes
Beautiful materials, quality etching and superior quality coatings.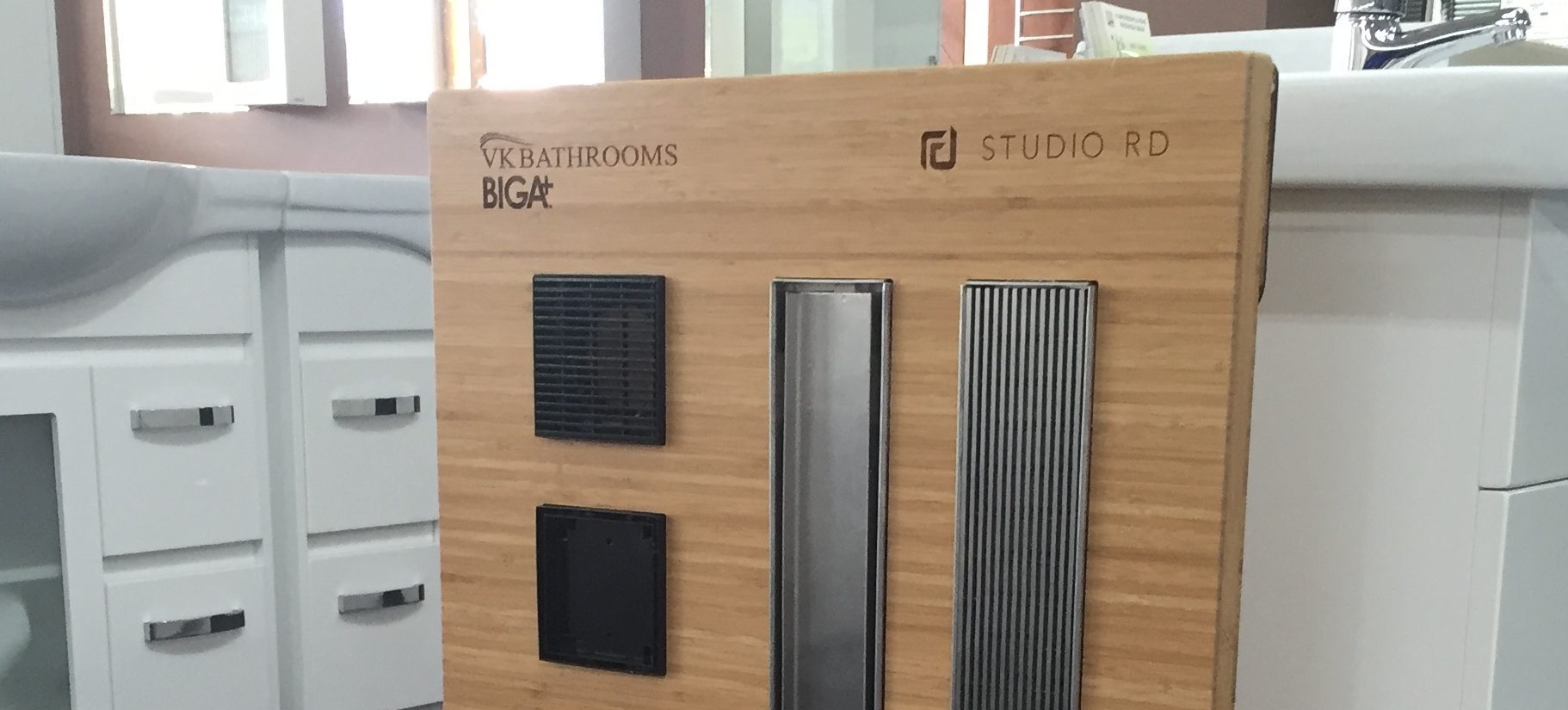 We supply custom solutions to many signage companies.