Full 6 Axis Robotic Machining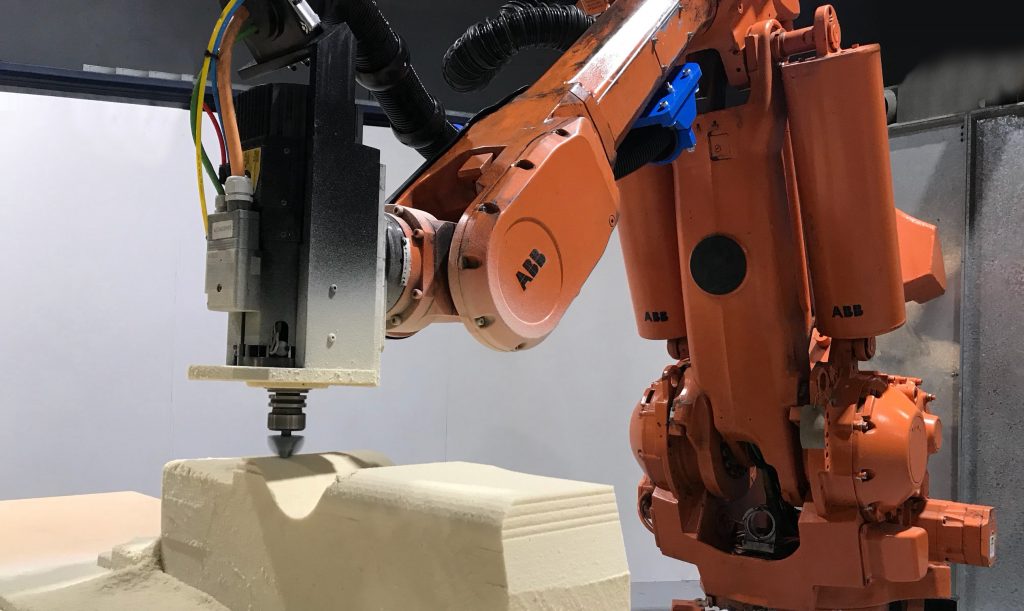 Joseph's Workshop has full 6 Axis capabilities. This is one of our larger Robots carving a rapid prototype for a customer. We continue to invest in state of the art manufacturing processes to meet the increased complexity requirements of our customers. And... we really enjoy playing with new toys.
Robotic automation and machining allows us to produce high quality pieces, large volumes, complex shapes in an array of materials.
The generous working envelope of our robots also lends itself to large sculptural pieces and public artworks.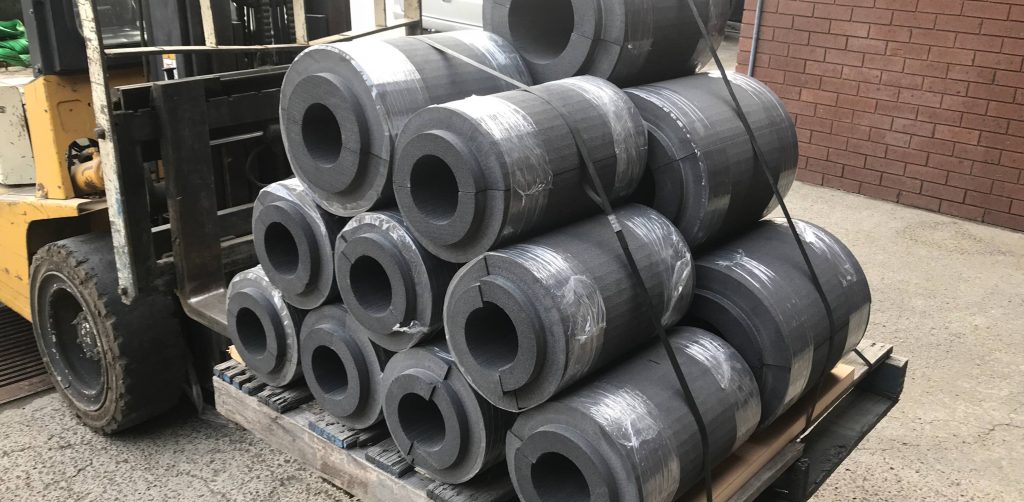 Here is an example of a large timber pattern that was made for a bronze casting foundry for a privately commissioned artwork.
This project was a 25m long mountain range for a Museum installation for a successful Guinness Book of Records attempt. It's another good example of the scale machining sections that we can produce. Though it was a relatively freeform shape, high dimensional accuracy had to be maintained to match the confined space and existing fixtures and artwork.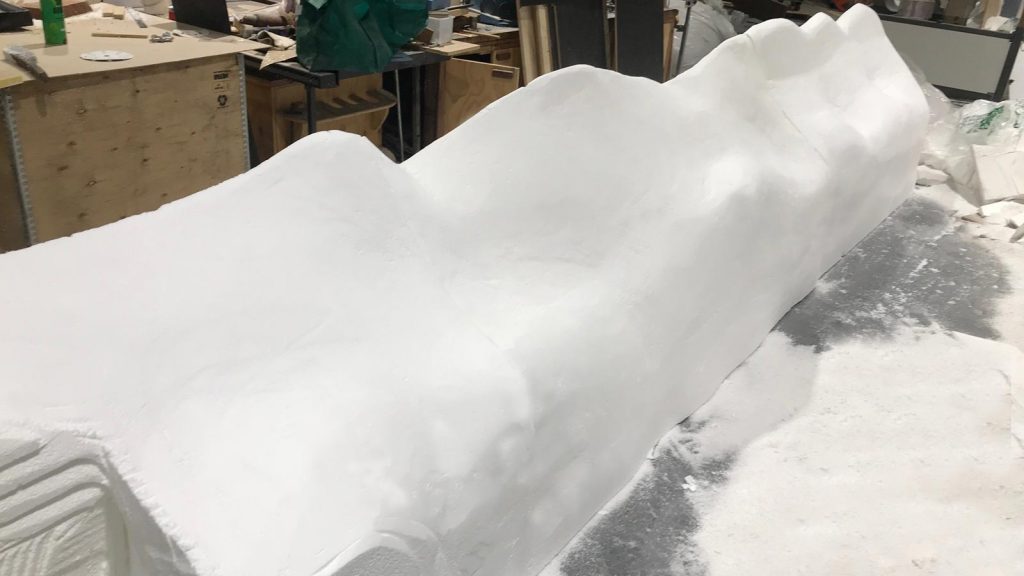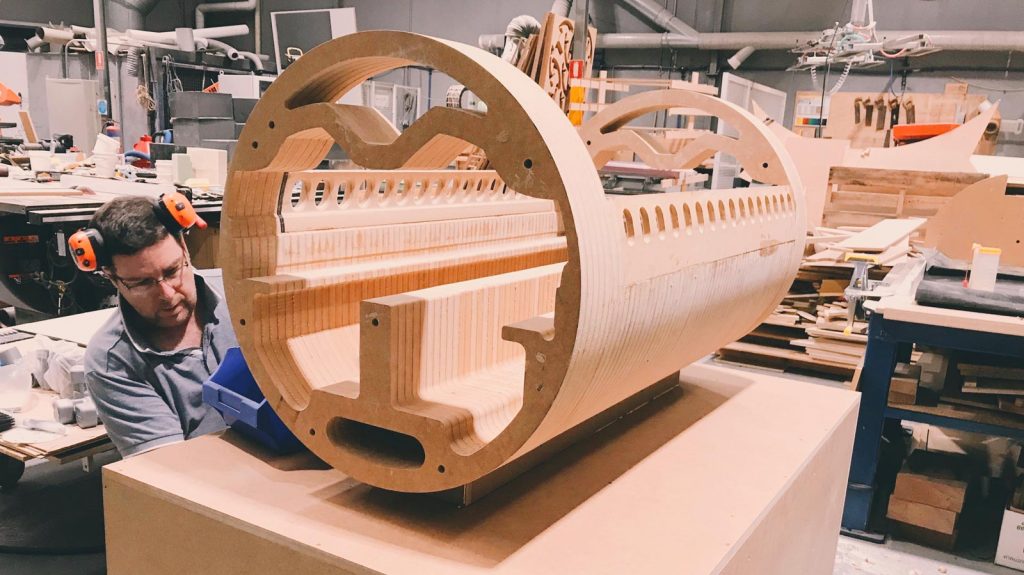 Here is a progress image of some complex machining and model making for Dr Nyein Aung's PhD project supported by TEAFUE and Boeing.